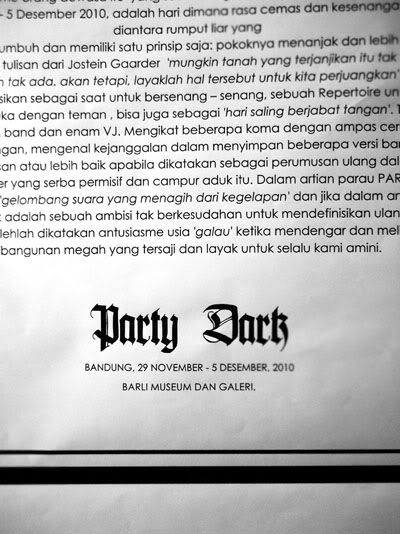 Yes, this party was very dark. Some time after the exhibition officially opened, surprisingly electricity network was dead for some time. Yes, dead!.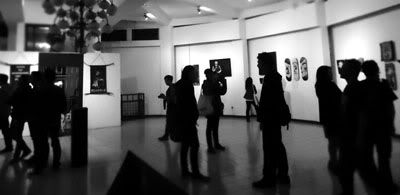 Even so, the party continues in a friendly atmosphere.
Honestly, I don't know all the exhibiting artists, but the works that I see, there's great. Skulls, bones, death birds, and some things clear about the darkness posted in this exhibition.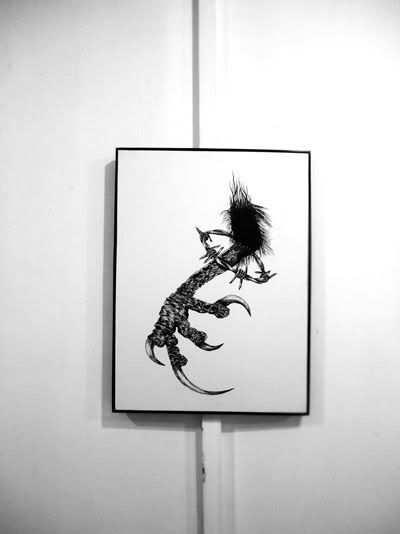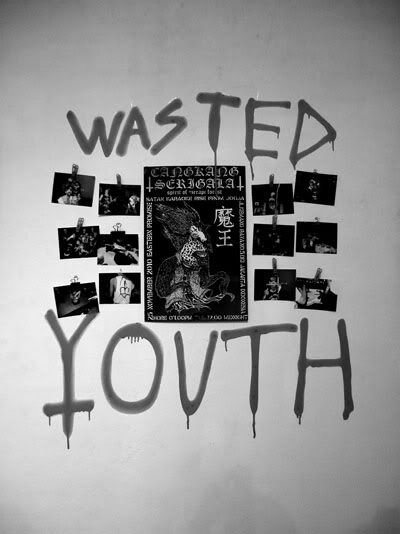 Here my works: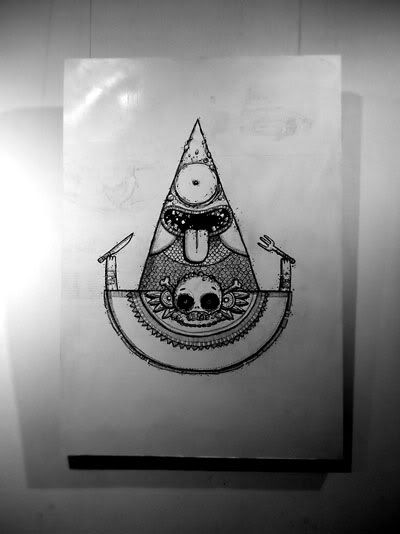 Eat.01
100 X 70 cm
Mix media on paper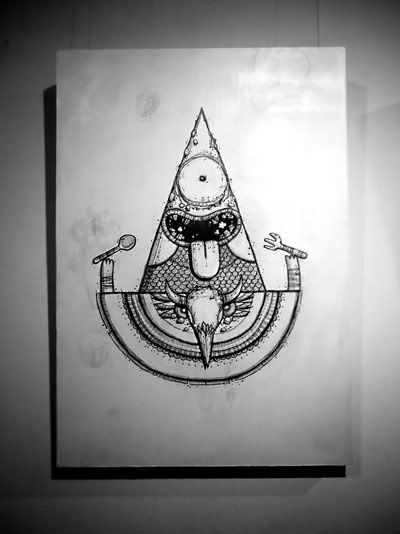 Eat.02
100 X 70 cm
Mix media on paper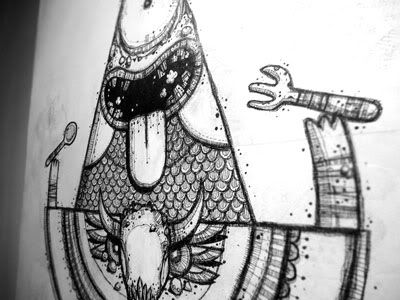 Thanks for Vidi and friends of Maternal Disaster for the opportunity.